Why Wellstar?
At Wellstar, we treat more than patients. We treat people. That's the essence of PeopleCare. We know the most important factor in every health decision is you. The same goes for the legacy you leave and the imprint you make on the lives of those you love and your community.
For more than 30 years, the Wellstar Foundation has partnered with grateful patients, local businesses and organizations to secure life-saving resources for Wellstar Health System, one of the largest and more integrated health systems in Georgia. Through philanthropy, we reinvest every dollar toward achieving our vision of delivering world-class healthcare close to home. We believe, a healthier community creates a more prosperous community - that's why we are committed to:
Putting people at the forefront of care by implementing patient-centered programs
Ensuring the latest advancements in healthcare technology and treatments are available locally
Anticipating the needs of the community through specialization in emergency and trauma care, cancer, cardiac, ortho, pediatrics, and other critical services
Educating kids and their families about safety and healthy habits
Supporting those in need through charity care
Why Planned Giving?
Planned giving provides the opportunity for donors to incorporate WellStar in their financial goals, while determining the best financial strategy for them and their future.
Save on taxes - Many planned giving options, including IRA charitable rollover, charitable gift annuities and charitable remainder trusts, often offer financial benefits. Some are effective now, through tax deductions or other tax advantages; and others in the future, by reducing the tax burden on heirs.
Security - Getting a plan in writing now ensures assets are distributed according to your wishes later. Understanding how your planned gift will impact those around you allows for customization of your gift so all parties receive the maximum benefits, while ensuring your financial security throughout the remainder of your life.
Appreciation - Contrary to the common practice of sharing the contents of a will or bequest after death, discussing assets with beneficiaries now can prove to be rewarding for both parties. You may be able to watch the difference your gift makes on the lives of loved ones in your community. Additionally, the WellStar Foundation proudly recognizes donors in a variety of ways that may include naming opportunities, special events, giving societies, donor signage, donor listings and more.
Legacy building - When looking back on your lifetime of work, consider the legacy you are leaving. If charitable giving is meaningful to you, a planned gift offers the opportunity to continue to serve your community, and your family, even after you are gone.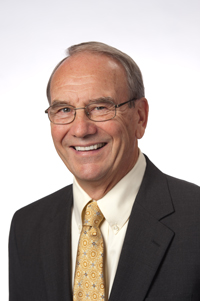 "The entire experience has been very rewarding. We can be assured that our families and neighbors benefit from our decision, while also passing down the spirit of philanthropy to our children." -Bernie Brown, WellStar Foundation planned giving donor